In Memory of the 343 Firemen~Perished 9/11/2001

 As a result of responding to a "Call to Woodworkers across America".... I became heavily involved with a project that was created by Mr. George Dubois, a woodworker from Salem, OR.  George had created a group called Woodworkers United for America.  This group pledged to provide a flag case for any family member of a victim of the terrorist attacks that occurred on 9/11 that requested one.
I was, at the time, working for a transportation company in New Jersey and with the "nod" from the owner, we volunteered to have all the flag cases picked up from across the country and delivered in to the hands of the family.  It was quite a daunting task.  But, we did it!
As a result, Mr. Dubois & I were invited, by the Chief of FDNY, to tour the HQ of the FDNY as well as attend the Fireman's Memorial at Madison Square Garden on October 12, 2002.  Here are some pictures from that day.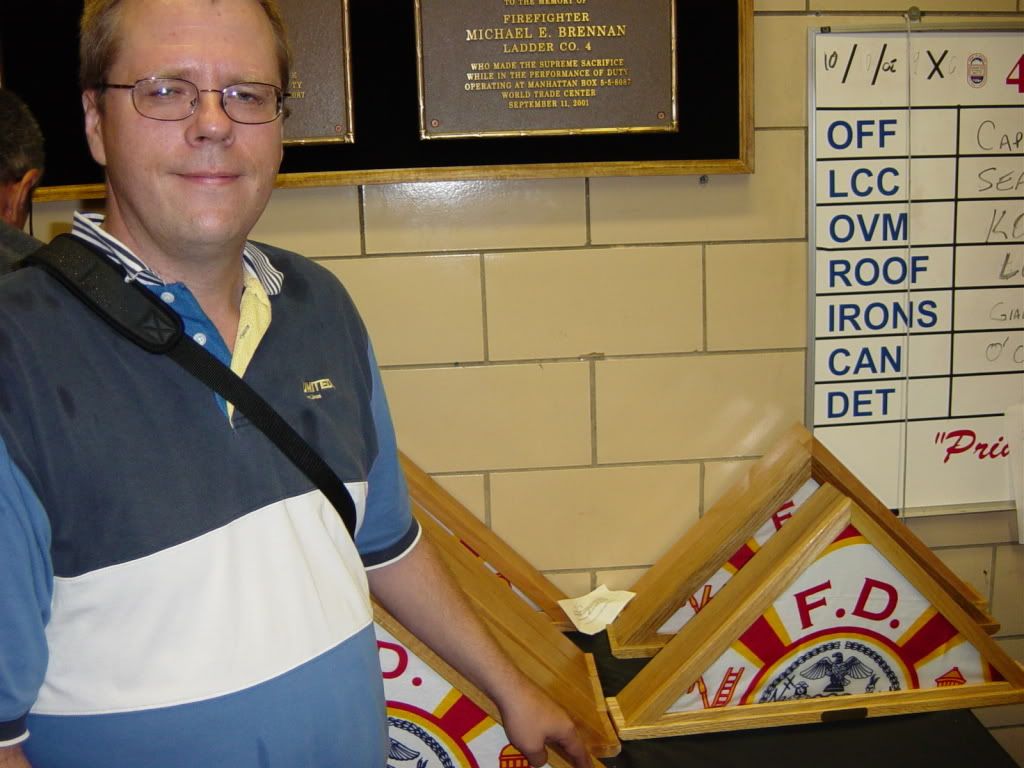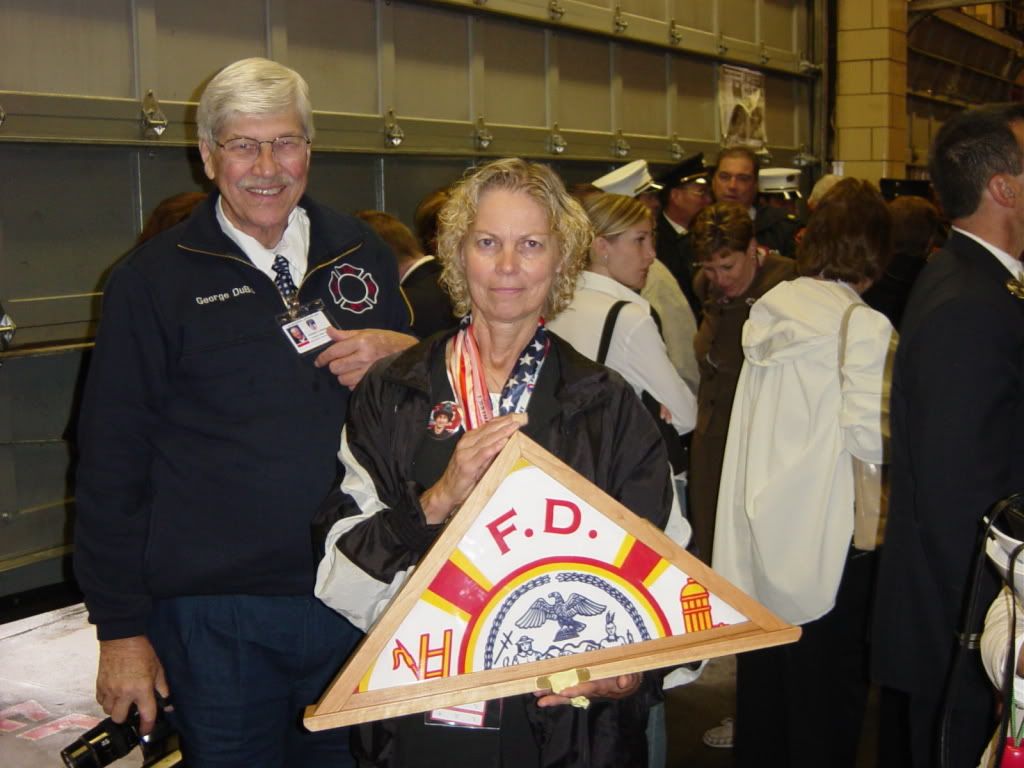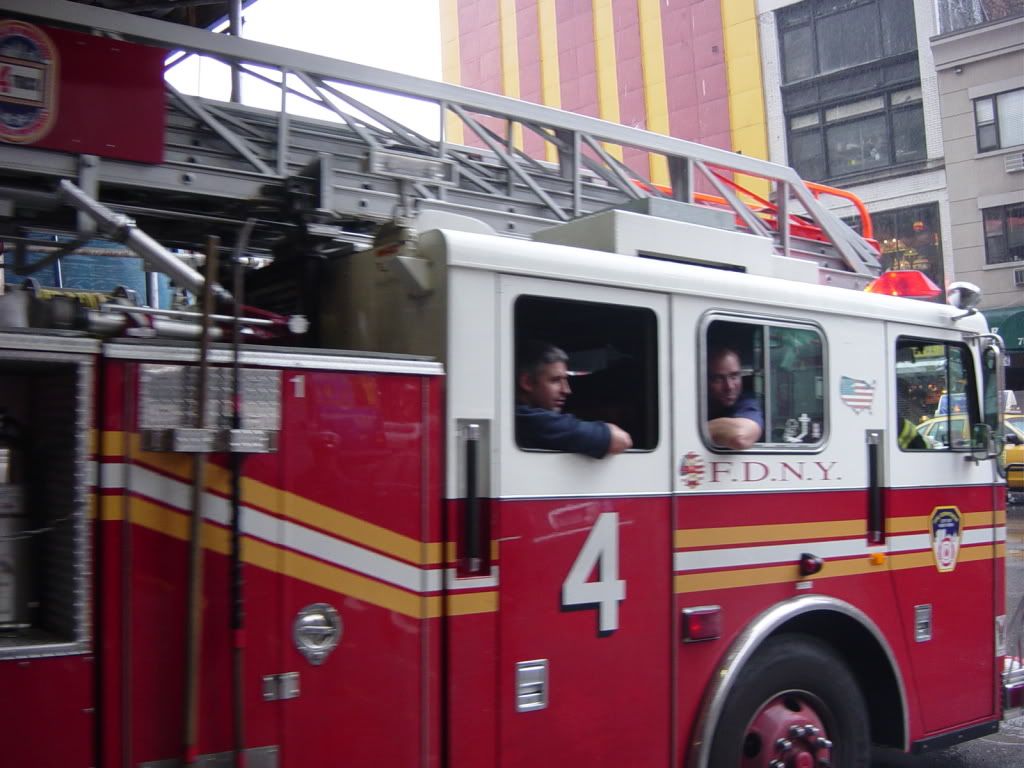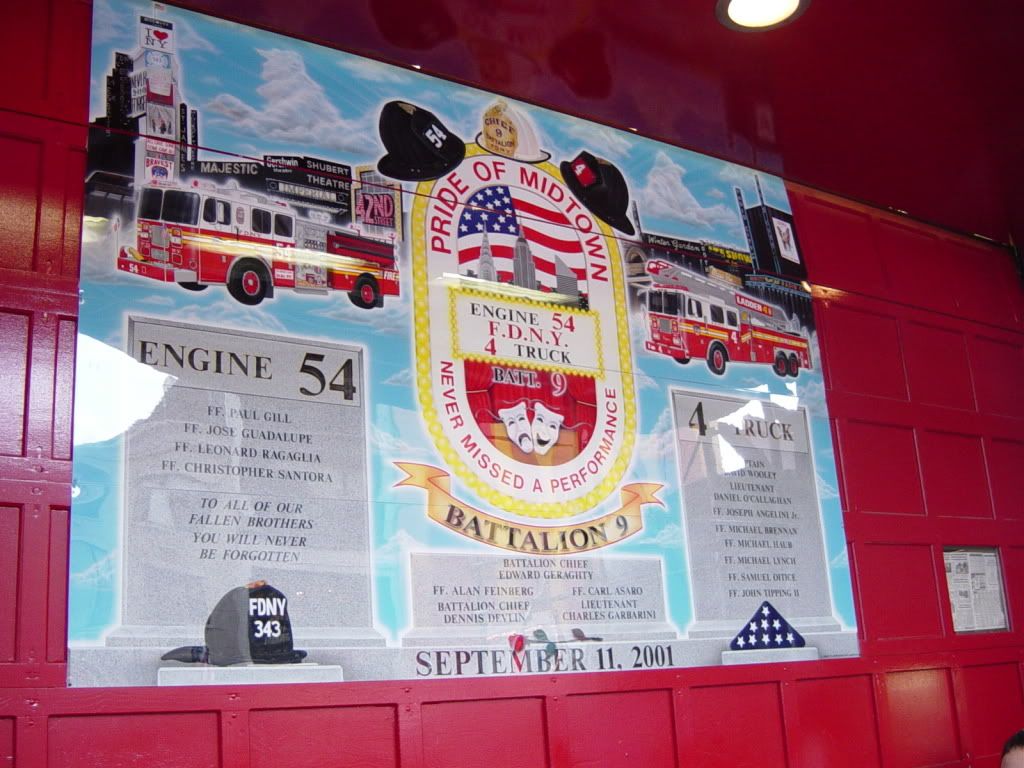 Inside Madison Square Garden - Sheets of plywood with each fireman that passed on 9/11.
It was displayed on both sides of the arena.  Quite humbling.
NEXT